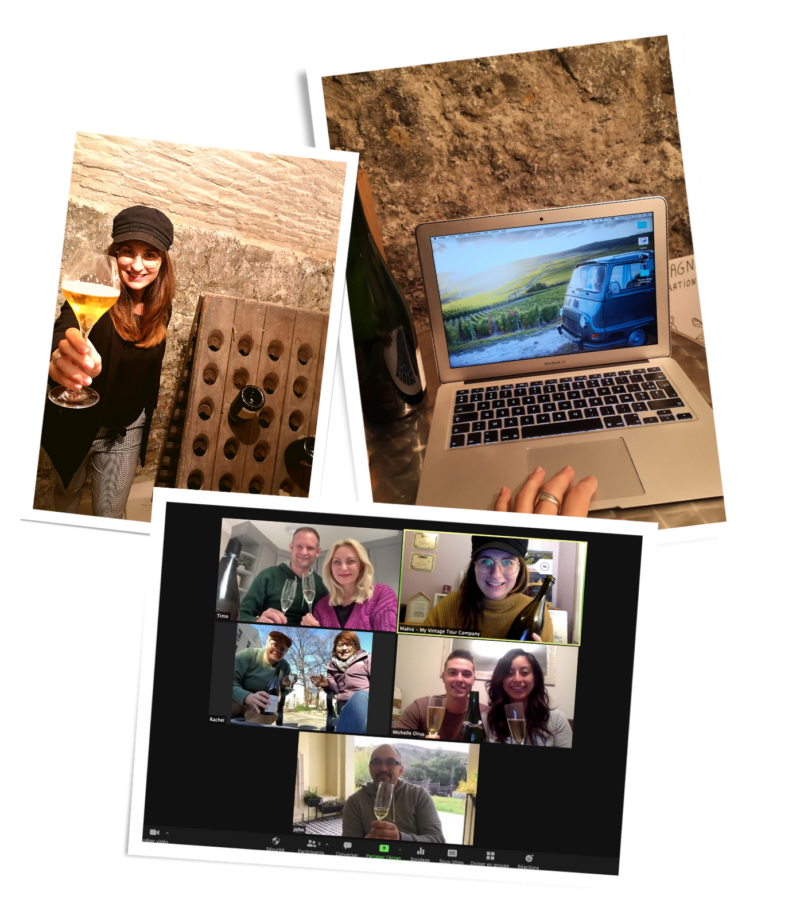 Plan an original online Masterclass for your employees!
You don't have the possibility to come to Champagne? Champagne comes to you!
Since April 2020, we have created online wine workshops to continue sharing our passion for Champagne around the world, but this time through your computer screen. This is a unique opportunity for you to exchange in a privileged way with a local expert from the Champagne region in videoconferencing.
Discover our first Masterclass: Learn how to saber a bottle of Champagne from home!
100% digital tailor-made experiences!
Our team is at your disposal to plan a Masterclass that meets the expectations of your employees. You can choose the theme: initiation to sabrage, grape varieties, food pairings & Champagnes, the Champagne making-process, …
We can send you bottles to do the tasting with us directly from your home.